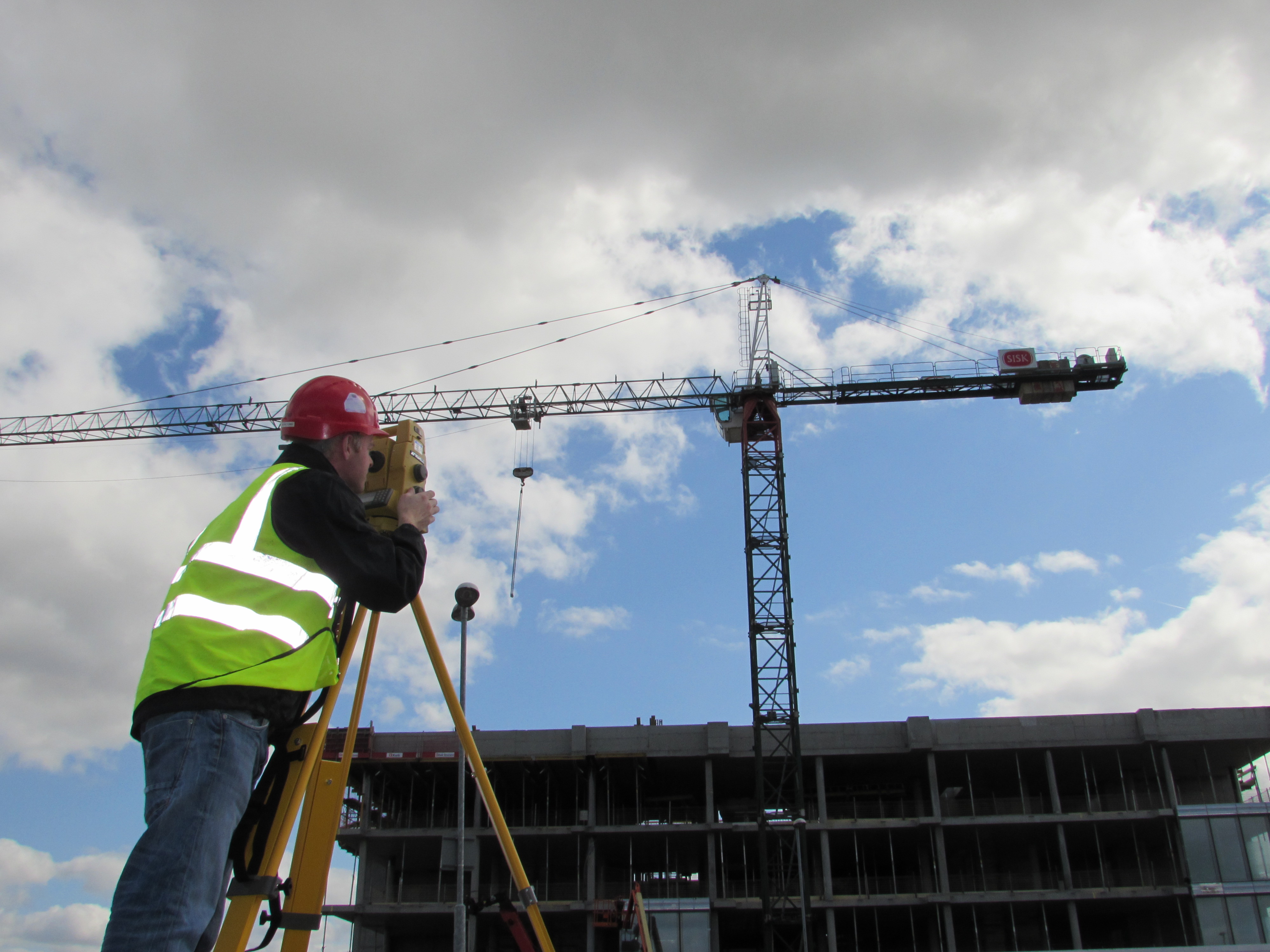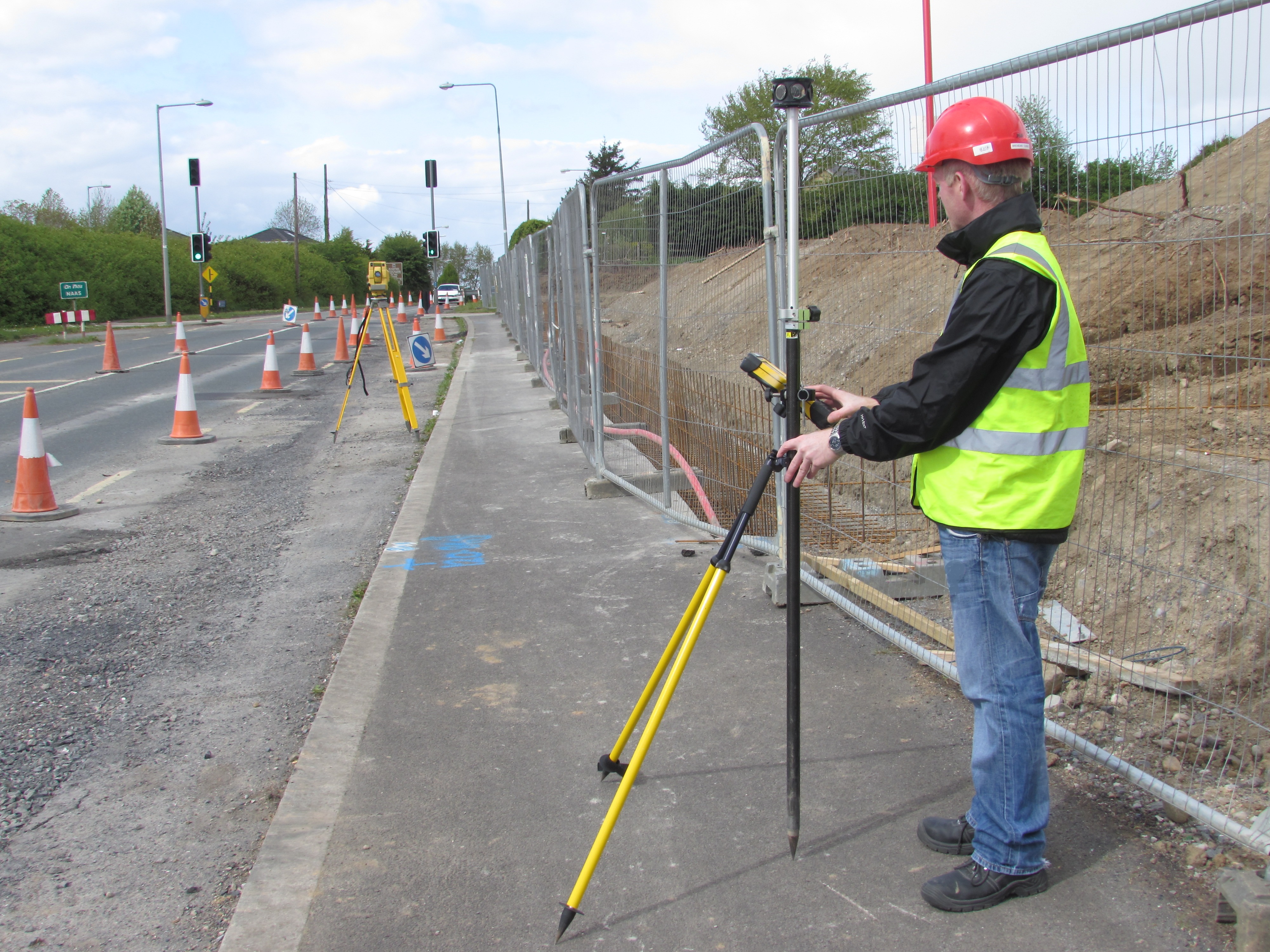 Further to carrying out your survey we can provide high-accuracy setting out of design elements of infrastructure and buildings using Real Time Kinematic (RTK), GPS and Robotic Total Stations. 
We generate 3D models from the client's design and extract the XYZ data which is loaded into the Total Stations or GPS. We then place the set out points to a specified accuracy on site by means of batter rails, profile boards, level pins, single pegs, flags and nails or other agreed methods  depending on the elements been set out. 
We provide competently skilled staff, and setting out can be a fast one man operation using Robotic Total Stations and GPS to a high accuracy with stringent checking procedures in place.
We undertake projects from single residential properties to major buildings and civil engineering projects and can provide you with
Site Control network to ITM or local grid
High Precision setting out
As built surveys / As built drawings
Ongoing project setting out and surveying
Boundary setting out
Site Engineering